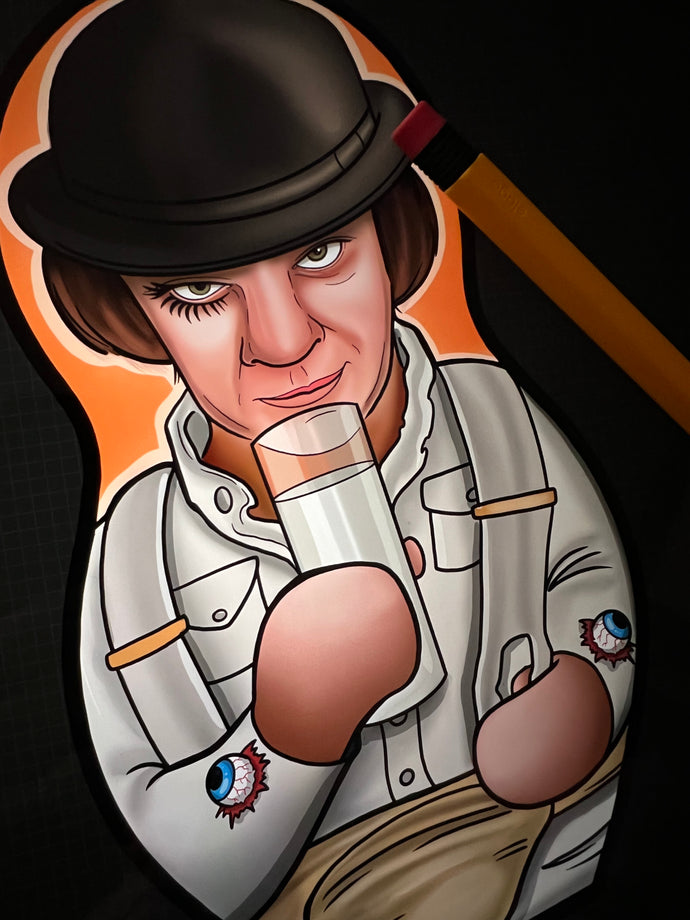 Alex Droog Clockwork Orange inspired Plush Toy or ornament
Regular price $15.00 Sale
Welcome to The Cuddle Cult!
This listing is for my Alex (Malcom McDowell) plush inspired by Clockwork Orange 
All dolls are digitally drawn and painted by me, then printed with water based inks onto cotton fabric.
Dolls are available in 2 sizes
Small Dolls are approx 5'
Large Dolls are approx 10"
Please allow a small amount of variation in size due to be cut and assembled by hand.
Please check back often as I will be rolling out many new series' on a regular basis. If there is a fandom or series you would like to see please feel free to contact me and I can see if it's already on my list. If not I can add it!
I apologize, while I will take character suggestions into consideration I am no longer taking on custom orders.