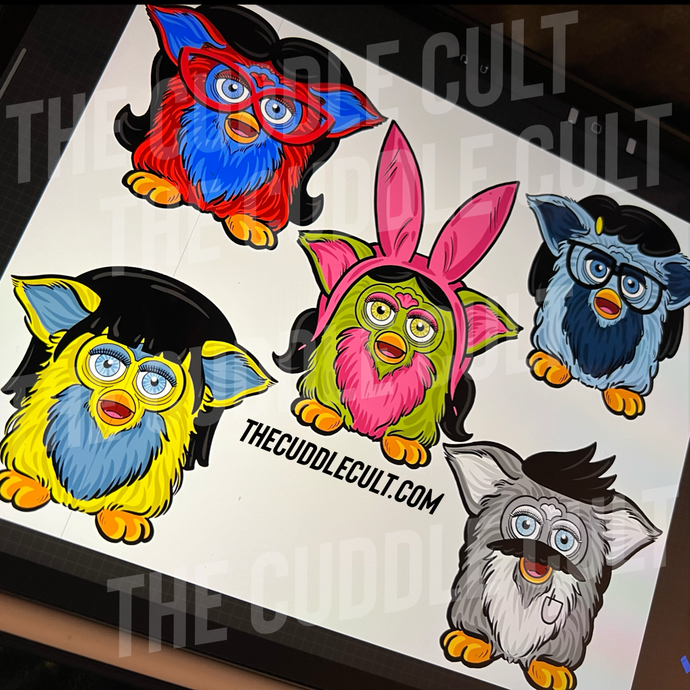 Bobs Burgers Furby Family Stickers Single or Set
What would the belchers look like if one day they woke up as furbys? 
we'll wonder no longer. 
each sticker is a mashup of our favorite family an creepy 90s toys, the Furby.
Buy one or collect all 5!!
Each one is die cut and printed on high quality adhesive vinyl.
All are approx 2.5"x 3" but will vary slightly based on design.
This is a preorder and will ship within 2 weeks.
Check out my other listings and please follow me on IG @TheCuddleCult