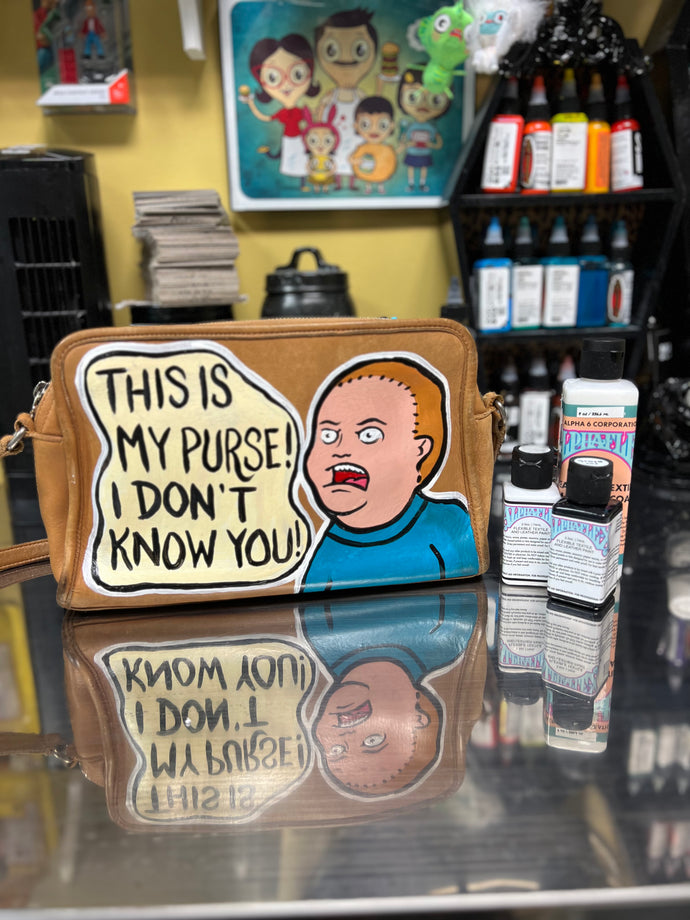 CUSTOM Hand Painted Bobby Hill That's My Purse Handbag
Regular price $150.00 Sale
This is a listing for a custom Hand Painted Bobby Hill purse bag. 
I have many vintage Leather Coach bags in my possession so I would show you what I have and you can pick which one you want. 
The bag pictured is sold. This would be the same design on a vintage leather Coach bag. 
This is painted with flexible leather acrylics on a vintage used leather coach bag. The bag is not new, it is vintage and used and flaws should be expected. This is an up cycled art piece. Please do not buy this if you are expecting a brand new coach bag that is also hand painted. 
paint is also sealed with a matte leather paint sealant. 
It is crack and peel resistant. 


Please check out all my other plush dolls and pop culture plush pieces in my shop!