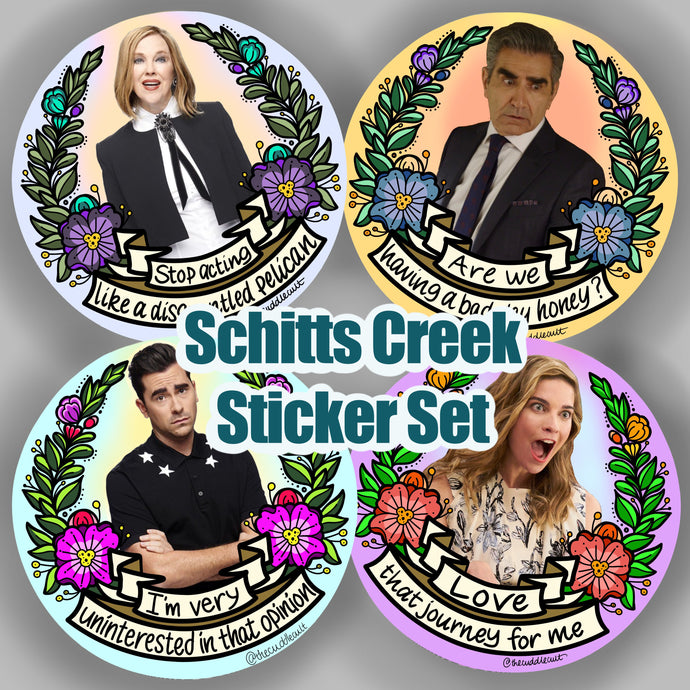 Schitts Creek Stickers
Regular price $12.00 Sale
For those who love the show Schitts Creek and all the awesome quotes that come from it I made a sticker set that is just for you!
Get the whole set or just your favorite.
each sticker is 3" round vinyl perfect for your laptop, phone or even your car!