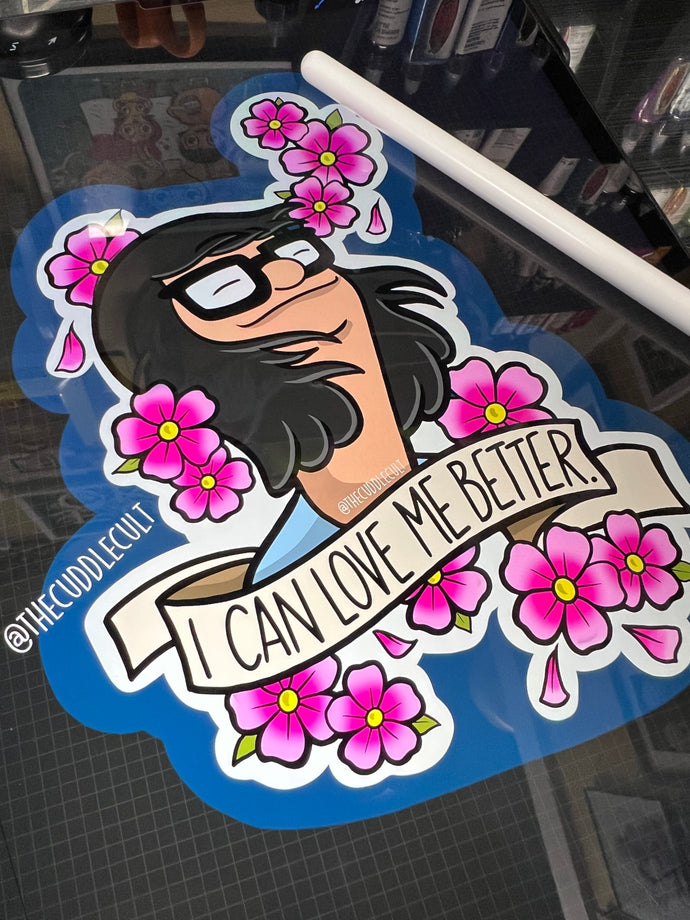 Tina Bobs Burgers Miley Flowers Love Me Better Sticker
I haven't done a Bobs Burgerd crossover in quite awhile. I also can get Flowers out of my head. So of course Tina doesn't need Jimmy J, Zeke or any of those boys. She can love herself better than any of them can.
sticker is 3" tall weatherproof vinyl 
Since this is a preorder please allow 3 weeks for delivery.